Where The Spirit Of The Lord Is
There Is Freedom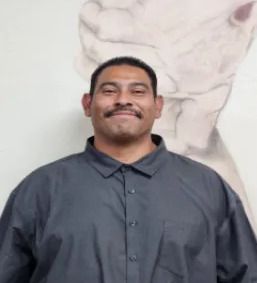 My name is Leonardo Quiroz and 7 months ago I wasn't able to say that.
Since the age of 17 I had been bound in the chains of addiction. A place at times so dark and lonely I wouldn't wish it upon my worst enemy.

Meth had taken me from my family, friends, relationships, not to mention career opportunities, and my freedom.
I started to go to county jail when I was eighteen and by the time I was 34 I spent 18 months in the State Penitentiary. Even after that time in prison and the complete destruction of all good things in my life, I went back to my addiction.

In 2016 I was involved in a horrible tractor accident which nearly took my life. During that time I cried out to the Lord for help and He saved me, but because of a lack of complete surrender I again turned back to Meth.