Thank You For An
Amazing 2021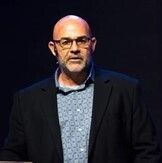 I want to start off by wishing everyone a Happy New Year.  I want to encourage you all to seek out the great plans that God has for you this year. "For I know the plans I have for you, declares the LORD, plans to prosper you and not to harm you, plans to give you hope and a future." Jeremiah 29:11

As of November 2021, we stepped into our 27th year of ministry. For the last 27 years Turning Point Men's Home has been helping men who have struggled with all many different types of sin. I, myself came into the men's home struggling with addiction 17 ½ years ago on July 21, 2004. I am grateful that I had a place to go in my time of need. Over these past 17 1/2 years I have seen the Lord do some great work through this ministry. I have seen men restored, marriages restored, and families restored!

We have seen a few of our graduates go on to be Youth Pastors and Lead Pastors. Some have filled positions on praise teams and other active roles in the church. Others have gone on to be schoolteachers and baseball coaches, while some have started their own businesses and many more have gone on to be productive members of society.


All of this would not have been possible without your support. Due to Covid 19 we have suffered the loss of opportunity to earn money. We have had to close our car wash and our BIG yearly fundraiser has been put on hold for two years now which makes your support even more important to this ministry.

We want to thank you for your support and ask you to continue to partner with us through these uncertain times. The mission of Turning Point Ministries has not changed.

We are here to provide a safe and healthy place for these men to enter a personal relationship with Christ.